Les Voiles de Saint-Barth 2019 : April 14-20 - 10th edition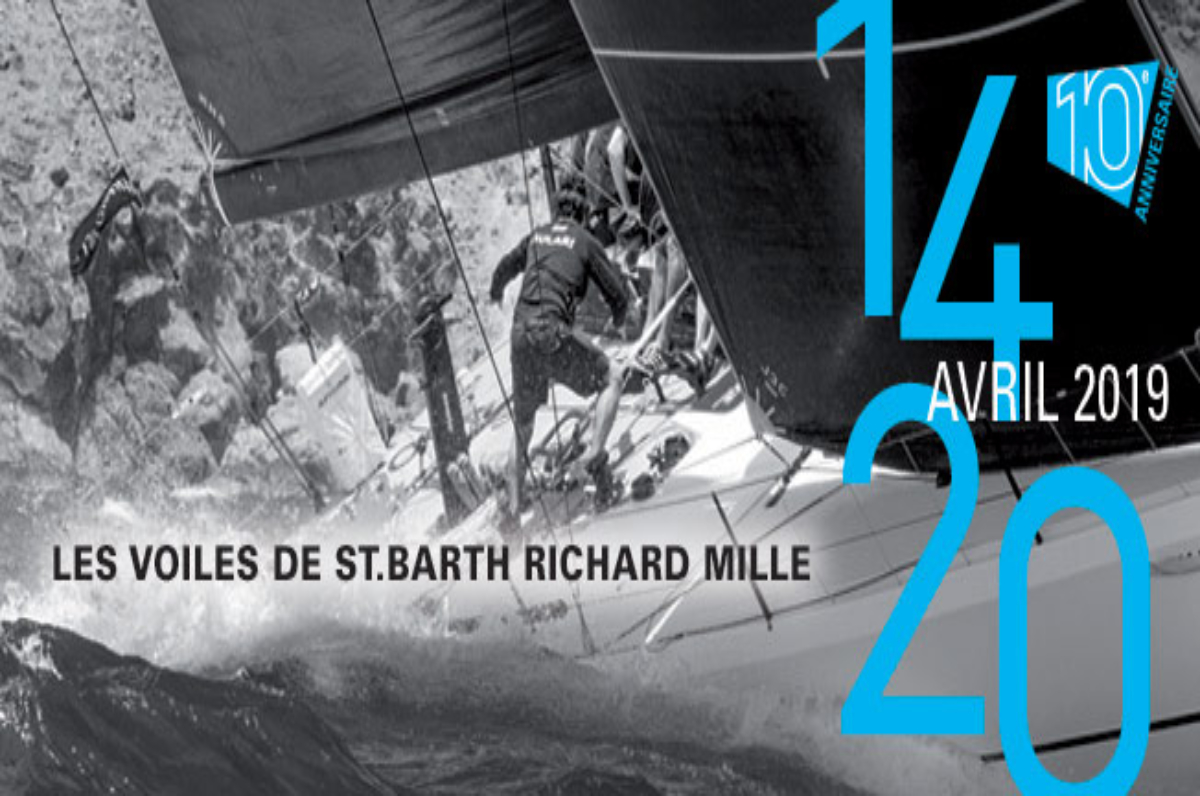 10th Anniversary
Five days of regattas, ultra competitive courses, a festive ambiance, and exceptional organization make Les Voiles de Saint Barth one of the most important events for sailors around the globe.
From April 14-20, 2019, Les Voiles celebrates its 10th anniversary. To make it a great celebration, every team from the very first year has ben invited to return and race on the beautiful waters around Saint-Barth, with many surprises on shore and at sea...
Since the regatta's launch in 2010, it has seen a parade of prestigious patrons associating their names with the event: Patrick Demarchelier, Jimmy Buffett, Sir Peter Harrison, Jim Swartz, Jean Todt and Gérard Saillant, Loïck Peyron, Ken Read, Lionel Péan and Alessandra Sublet.
The figurehead of this 10 th edition will be Pierre Casiraghi, a decorated and passionate sailor as well as a member of Monaco's ruling family.
There is no doubt that the next edition of Les Voiles de St. Barth Richard Mille will have a special flair. François Tolède, Luc Poupon and their team have naturally worked hard to ensure that this anniversary edition of the event is above and beyond exceptional. 'We look forward to making it a success despite the effects of Irma, which took its toll on the Antilles in September 2017. We hope to welcome 80 crews, and we are optimistic about reaching this goal, with some 50 preregistrations thus far, including a number of new boats,' enthused the organisation's director, who is proud to have Pierre Casiraghi, Vice President of the Monaco Yacht Club and Richard Mille partner, by his side.
Web site