30 TRAVEL AGENTS INVITED TO EXPERIENCE ST BARTHS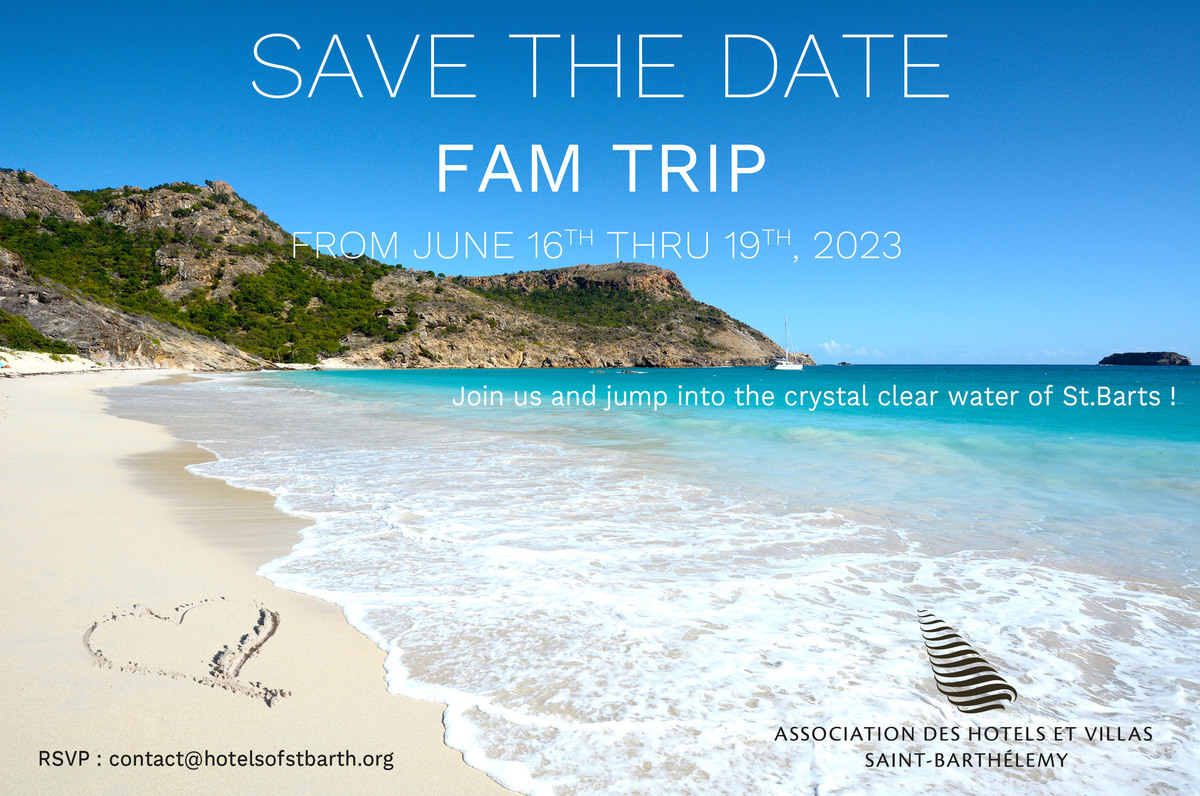 30 travel agents from the United States, Europe and South America, were welcomed to the island in June for an exclusive Fam Trip organised by the AHVSB.
The exciting program included a welcome cocktail, guided visits of the hotels and villas, a celebratory lunch, as well as plenty of free time to discover and enjoy the destination.
The trip combined conviviality, professionalism and our island's hospitality at its best; all members were able to meet and spend time with the agents to showcase their properties and to develop partnerships.
This FAM trip is the result of the synergy that exists between the numerous stakeholders of the island, each one contributing to the uniqueness of our destination.
The AHVSB would like to thank the Saint-Barthélemy Tourism Committee, the Ocean Club St Barths and Nikki Beach for their contribution to the success of this trip.
Photo credits : Alexandre Peter, Artman Photography