SAINT BARTH GOURMET FESTIVAL REVEALS THE CAST OF GUEST CHEFS FOR THE 2019 EDITION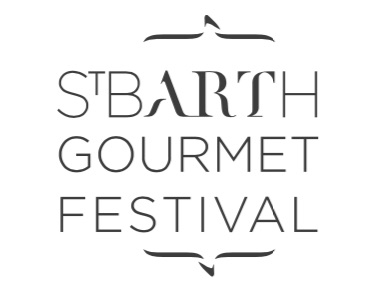 The sixth edition of the Saint Barth Gourmet Festival takes place November 6-10, 2019 on
the island of Saint Bathélemy. Now considered a major culinary event, the Festival's cast of participating chefs is once again star-studded and comprises iconic figures of haute French cuisine.
The patron chef of the 2019 Festival is ARNAUD FAYE, Meilleur Ouvrier de France (MOF), and Chef 2* de la Chèvre d'Or, Eze. Guest of Christopher St Barth.
He will be joined by seven chefs, glittering stars in the galaxy of French cuisine, each of which will be working at an island restaurant during the Festival.
As in past years, each chef creates a special multiple-course menu for the four dinners during the Festival, allowing residents and guests on the island to discover various styles of cuisine and signature dishes.
The St Barth Gourmet Festival is counted as one of the major events in the world of culinary excellence
and one of the best gourmet festivals on an international scale. Since its first edition in 2013, the Festival has showcased Saint Barthélemy through the prism of gastronomy, and as a means to share the values of conviviality and authenticity that are characteristic of the island, helping make it a unique and exclusive tourist destination.
SAINT BARTH GOURMET FESTIVAL
Organized by the Saint Barthélemy Tourism Committee
November 6-10, 2019
http://www.stbarthgourmetfestival.com/fr/home/