Le Barthélemy Hotel and Spa Welcomes Michelin Chef Jérémy Czaplicki as Head Chef of Amis St. Barth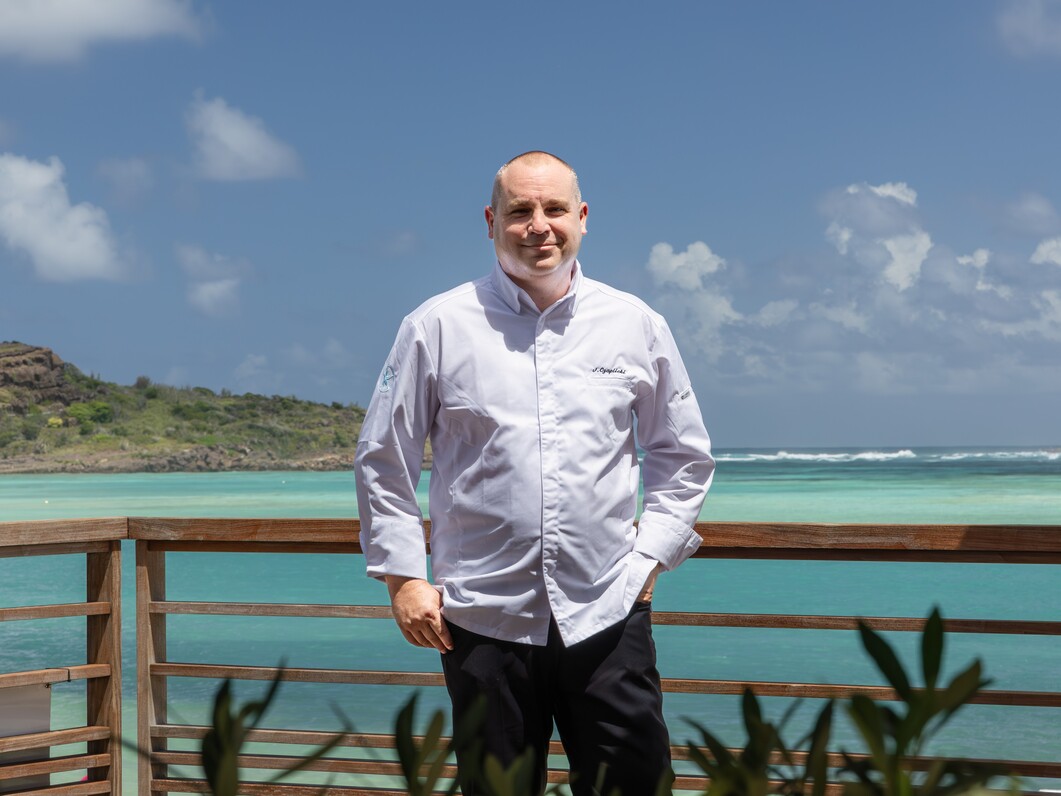 In time for the fall reopening of luxury boutique hotel, Le Barthélemy Hotel & Spa and sister brand, Le Barth Villa Rental, Michelin Chef Jérémy Czaplicki joins the team as Head Chef of on-property restaurant Amis St. Barth.
Born in northern France and raised in the South-West of France, he was quickly attracted to the world of great chefs and gastronomy. After having training with Alain Ducasse in Monaco, the young enthusiast joined the great concentration of Chefs in Paris,where he settled for some fifteen years: from the Tour d'Argent to the Sofitel Le Scribe Paris Opéra, before working for over 7 years at the Park Hyatt Paris Vendôme as Assistant Chef of the gastronomic restaurant. Since 2016, Jérémy has been Executive Chef at the Thalazur Bandol ile Rousse hotel, where he earned his first Michelin star three years later at Les Oliviers.
As Chef Czaplicki takes the reins of Le Barth's culinary offering, he has only one desire: to reflect the values of the French art of living. His goal is clear: to share a unique dining experience that celebrates authenticity, passion, and respect for nature, all accompanied by the Michelin star that lights his path. At Amis St. Barth, Jérémy Czaplicki will not only cook exquisite dishes but will also weave a deep connection between gastronomy and the soul of the island, evoking the culinary journey of a lifetime waiting to be explored, allowing his star to shine in the magical bay of Grand Cul de Sac.
A gourmet restaurant today must be more than an exceptional culinary experience. It must be a beacon of consciousness, an advocate for the environment, and Chef Czaplicki shares this vision, embracing an eco-responsible perspective. In collaboration with Le Barthélemy Hotel & Spa, he is committed to ecological gestures such as water conservation and plastic-free environments. Additionally, he offers Zero Waste Cooking Classes, an opportunity for guests to join this vital cause.
CONTACTS
Address: Amis St. Barth, Baie de Grand Cul de Sac 97133, Saint Barthélemy, French West Indies
Email: contact@amisrestaurant.com
Phone: +590 590 77 51 21
October, 16 2023
Le Barthélemy Hotel & Spa